Talk Talk Talk! (Or How to Be More Effective in Your Communication)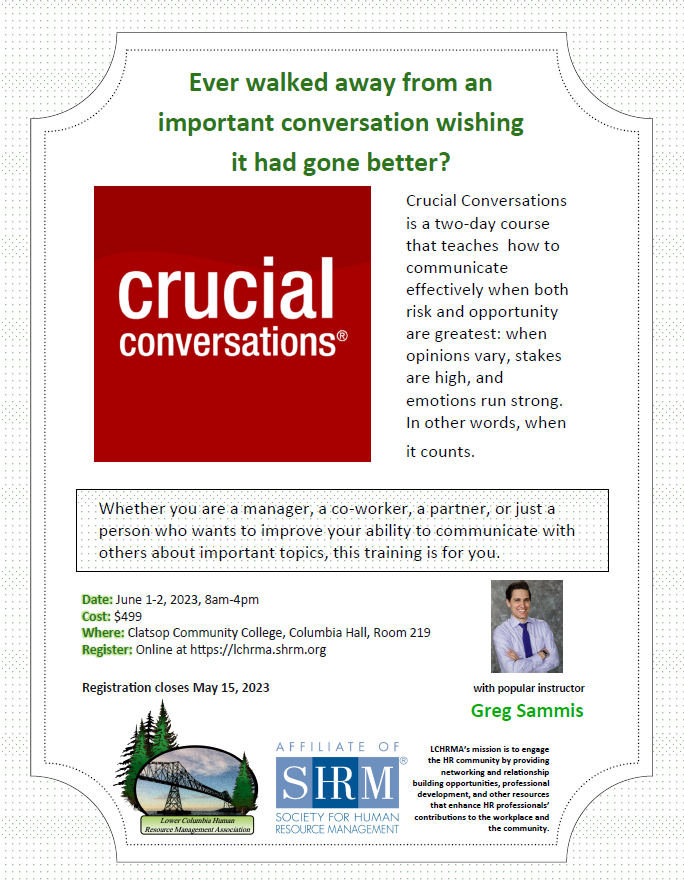 Wish your conversations were more effective?
Only a few days left to register! May 15 is the final date to register for this informative 2-day course. Don't miss out! This meeting is for everyone, regardless of what you do for a living, your title, etc.
Click to register. See you there!
https://lchrma.shrm.org/events/2023/06/crucial-conversations
Crucial Conversations | Lower Columbia Human Resource Management Association (shrm.org)