Board Members
Northwest Human Resource Management Association (NHRMA) is made up of 14-member board, including representation from the SHRM State Council Directors for Alaska, Oregon, and Washington.


Chance Brimhall, SHRM-CP, PHR
President@nhrma.co
Chance has held a variety of leadership positions in his more than thirteen years of HR consulting and workforce solutions experience, supporting clients of all sizes and in virtually all industry verticals. He has a PHR (Professional Human Resources) certification through the HR Certification Institute as well as his SHRM-CP (Certified Professional) certification, has been serving on the Board of Directors of the South King County SHRM chapter for the past eight years, and is currently serving as the Director of Washington State SHRM. Since joining New Era HR Solutions, Chance has received his OSHA 10 certification and plays a key role in managing our internal safety & risk management programs. Chance specializes in evaluating business needs, as well as designing and implementing solutions. His role is to understand clients' workforce & organizational development objectives and to align industry resources, technologies and programs to deliver best-in-class solutions.
---
Shauneen Scott, SHRM-SCP, SPHR
Currently Shauneen is serving as the Interim Employee and Labor Relations Manager for the Oregon Employment Department. She holds her SHRM-SCP and SPHR certifications.

Shauneen has over 33 years experience working in State Government with 24 years in Human Resources. In 2006 Shauneen joined SHRM and became involved in the local chapter, serving in numerous roles including Chapter President for 6 years. Currently she serves in dual roles as the Salem Chapter Past-President and the Oregon State Council Director.

In her spare time, she enjoys golfing with her family. She enjoys watching her teenage son, who is an avid golfer, compete in the Oregon Junior Golf Tournament circuit.
---


Roshelle Pavlin, SHRM-SCP, SPHR and CPHR
Roshelle Pavlin is a Human Resources Consultant supporting BBSI branches in Yakima, WA and Hermiston, OR. She works with BBSI's PEO clients within a 50-mile radius of each branch to support their organizational goals and ensure regulatory compliance. Prior to her current role, Roshelle was the Human Resources Director at Dade Moeller & Associates, Inc. (now NV5) at its headquarters in Richland, WA and the Vice President of HR & Operations for GlobalNet Services, Inc. (a subsidiary of Information Innovators Inc. which is a subsidiary of Salient CRGT, Inc.) in Rockville, MD.
Roshelle received a Bachelor of Science degree and a Master of Science in Education degree from the State University of New York (SUNY) College at Brockport followed by a Master of Science in Human Resources Management from Chapman University. Roshelle received a Professional in Human Resource (PHR) certification in 2002, a Senior Professional in Human Resources (SPHR) certification in 2006, a Society for Human Resource Management Senior Certified Professional (SHRM-SCP) certification in 2014, and became a Chartered Professional in Human Resources (CPHR) in Canada in 2018.
Roshelle has a long volunteer record, having served in several positions on the board of the Professionals in Human Resources Association (PIHRA) Coachella Valley chapter, the Maryland SHRM State Council, and Washington State SHRM (WA-SHRM) as its Diversity Co-Director, Social Media Manager, Communications Director, Director Elect, Director, Past Director, and SHRM Foundation Director. Roshelle served as the SHRM Membership Advisory Council Pacific West Region representative providing strategic and operational input from the state councils in the Pacific West (including AK, CA, CNMI, GU, HI, ID, MT, NV, OR, WA, and WY) to the SHRM Board of Directors. Roshelle served on the Northwest Human Resource Management Association (NHRMA) Board as the WA-SHRM representative and Vice President prior to becoming President in January 2018. She also serves as the President of the Yakima Symphony Orchestra's board of directors.
Roshelle has provided training for University of Washington CoMotion, Yakima County Development Association, Greater Yakima Chamber of Commerce, Prosser Economic Development Association, Prosser Tourism Tune-Up, NHRMA Student Conference, and many businesses throughout Central Washington and Northeast Oregon.
In her spare time, Roshelle loves to travel, camp, hike, ski, go wine tasting, enjoy live music with friends, and visit family around the country.
---
Renee Larson
---


Ophelia Yan, SPHR, GPHR, SHRM-SCP
Treasurer@NHRMA.co
Ophelia is an HR Consultant and a subject matter expert in multiple areas for Mammoth, a local consulting firm specializing in creating great workplaces through Collaborative HR. She works with over 25,000 clients, providing guidance to support the client's business strategies and objectives, while maintaining regulatory compliance with regards to employment law. Ophelia has over 10 years of HR experience supporting clients of all sizes and in virtually all industries. She specializes in coaching clients in feeling more equipped and empowered to manage their teams. She holds a Bachelor of Arts degree in Sociology and a Masters of Business Administration (MBA) degree with a concentration in Human Resources from Willamette University.
A member of SHRM since 2008, Ophelia has been actively serving as an HR Volunteer Leader on the board of directors for the local and regional SHRM chapters since 2013 in multiple capacities. Ophelia is certified as a Senior Professional in Human Resources (SPHR), as well as a SHRM Senior Certified Professional (SHRM-SCP), and was one of the youngest people to pass her Global Professional in Human Resources (GPHR) exam prior to earning the certification in 2011.
In her free time, Ophelia volunteers at the local library providing career coaching and resume reviews to the public. She also teaches kickboxing, and enjoys taking her dog on hikes, rock climbing, skiing, traveling, going to concerts, and eating her way through Portland.
---


Stacey Scalf
Stacey Scalf is the Human Resources Director for Performance Radiator Pacific, LLC in Tacoma, WA. Performance Radiator Pacific, LLC operates 31 locations in 16 states and 4 locations in Canada. Stacey is responsible for the operational and strategic management of activities related to the performance of the human resources function at Performance Radiator Pacific, LLC.

Stacey possess over 25 years of human resources experience. She has managed every aspect of the employment life cycle in multiple industries including; construction, private investigation, transportation, healthcare, petroleum, education, real estate, utilities, hospitality, senior care, and warehousing. Stacey's expertise also includes talent management, organizational training, compensation and benefits along with leadership coaching, training and development.
Stacey is passionate about helping businesses make the most of their resources and talent and helping individuals reach their full career potential. In addition to her accomplishments in corporate HR, Stacey has also provided career transition services for clients through one-on-one coaching and group workshops and contracted with start-up businesses to develop their HR infrastructure.
Stacey has been a member of the Society for Human Resource Management (SHRM) since 2007. She has served on the Board of Directors for the West Sound Human Resource Management Association (WSHRMA), a designated chapter of SHRM since 2007 in a variety of roles, including President. In 2016, she was named the chapter's Distinguished Member of the year. Stacey was the co-chair for the National Human Resources Management Association's (NHRMA) 80th annual conference in 2018.
Stacey graduated from Lamar University in 1994 with a degree in Computer Information Systems and graduated from Ashford University in 2015 with her Bachelor's degree in Human Resource Management. She is married to her wonderful husband Aaron, a retired 20 year veteran of the US Navy Submarine Force. They have raised two beautiful children, Tristan and Ashton, and are now enjoying their new grandson, Granger.
---


Sallie Stuvek, SPHR, SHRM-SCP, CEBS
awards@nhrma.co
Sallie has been the Director of Human Resources for the Fairbanks North Star Borough in Fairbanks, Alaska since 2001 where she is responsible for personnel, payroll, benefits and risk management. Sallie has a business degree from the University of Alaska Fairbanks, and a master's degree in Human Resource Management from Kennedy Western University. Sallie has over 25 years of human resource experience in the public sector.
Sallie has been a member of SHRM since 2000. She has served in several capacities on the local SHRM board, including 4 years as president of the Northern Alaska Chapter. Sallie was awarded the Northwest Human Resources Management Association Distinguished Member Award in 2017.
Sallie is enjoying being a Grandmother (x3), fishing and traveling. In her spare time she continues to serve as an active advisory board member for the local Salvation Army.
---


Charla Brown
Dr. Brown is the Chair for the Business and Public Administration Department and a tenured Associate Professor of Human Resource Management at the University of Alaska Southeast (UAS) in Juneau. She currently serves as the NHRMA College Relations Director (2018-2020), and in this capacity, co-chairs the HR Leaders of Tomorrow Student Conference Planning Committee for the region. She is also the faculty advisor for the UAS Student SHRM Chapter.
Before pursuing a career in academia, Dr. Brown worked in various management and executive HR positions with competency expertise around strategic planning, corporate culture, change management, and leadership. Her experience spans a variety of industries including oil and gas, airline transportation, and e-commerce start-ups with former employers like Enron, Devon Energy, Backcountry.com, and Continental Airlines. She is also the owner of Northern Solstice Advisors.
Dr. Brown holds a PhD in Applied Social Psychology and a Master of Science in Industrial/Organizational Psychology. Additionally, she received the UAS Faculty Teaching Excellence Award in 2018 and the Accreditation Council for Business Schools and Programs (ACBSP) Teaching Excellence Award for Region 7 in 2016. She enjoys networking, collaborating, travelling the world, and participating in Crossfit.
---


Kristina Bader, SHRM-CP, PHR
foundation@nhrma.co
Kristina originally hails from Seattle, WA but is currently a resident of Portland, OR. Kristina has held HR roles in various industries including wireless, education, hospitality, and retail. She is currently employed with Clackamas County Children's Commission as an HR Generalist. Kristina has been a member of SHRM since 2005 (including PHRMA and SW Washington SHRM - - depending on what State line she was crossing to get to work at the time) . She is currently serving as the Volunteer Chair for the Portland HR Management Association (PHRMA) and recently served as Director of Certification. She has held her PHR Certification since 2011.
In her free time she enjoys triathlons, traveling, volunteering at various non-profit organizations, supporting the arts, and wine tasting in and around the Northwest.
---

Melyssa Roland
communications@nhrma.co
Melyssa Roland is an HR professional with over 10 years' experience. Melyssa Roland earned her MBA from Pacific Lutheran University and her Bachelor of Arts Degree in Business from Washington State University. She is a certified as a Professional in Human Resources (SHRM-CP, PHR). She served on the local SHRM Chapter Board of Directors, South Puget Sound SHRM, as the Government Affairs Director and Hospitality Chair. Her passion is helping organizations build their HR infrastructure through technology, compliance, and people. Overseeing all aspects of human resources, she establishes and develops Human Resource teams and infrastructure to effectively support rapid business growth.
---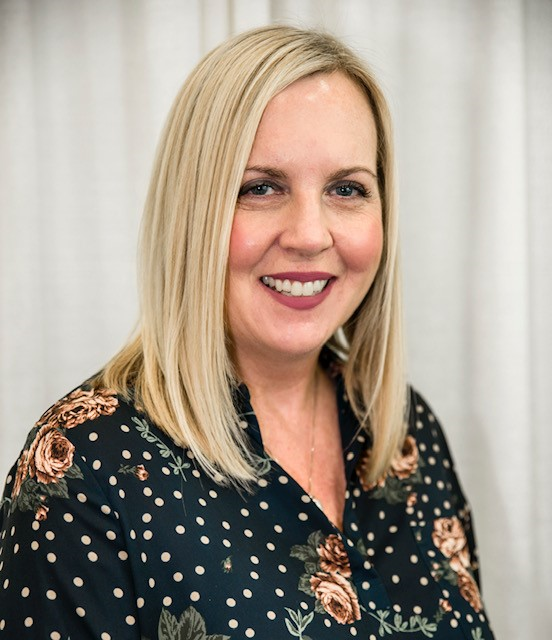 Gayle L Young, SHRM-CP
Gayle Young obtained the SHRM-Certified Professional distinction in 2014. Gayle graduated from Portland State University, as a full-time working HR professional, with a Bachelor's Degree in Social Science in 2004. Gayle has been employed with the State of Oregon since the year 2000, where she began in an entry-level HR job and promoted through several agencies until obtaining her current position as HR Manager for 10 circuit courts in 7 judicial districts with the Oregon Judicial Department. Gayle is one of four HR Managers in her division who work directly with Judicial staff, management, and judges on all aspects of human resources including HR rules and policies; and local, state, and federal laws. In her HR Manager position, Gayle is assigned a portfolio of Employee Development and Recognition and Workplace Safety and Workers' Compensation, which serves her well for becoming the current Professional Development Director of the NHRMA Board. Gayle joined SHRM in 2004 as a student member and has been a member of the Salem SHRM group for several years and also served on the Oregon State SHRM Council as secretary for 4 years prior to volunteering with NHRMA as the secretary (2015-2017) prior to her current NHRMA role as Professional Development Director.
Gayle enjoys spending leisure time on travel, friends, family, and her miniature Dachshunds.
---


Alan M. Cabelly, Ph. D., SPHR, SHRM-SCP
Alan Cabelly (Ph. D., University of Washington) has been a Human Resource Management faculty member at Portland State University since 1980, and has advised its award winning HRM program and students during that time. He teaches Leadership and Human Resource Management at the undergraduate, graduate, and executive levels, as well as to many groups nationally and internationally, most recently in France, Italy, Viet Nam, China, and Germany. These and other diverse travel experiences allow him to bring unique approaches to his work.
He was recently honored by students, alumni, corporate leaders, and NHRMA Chapters who secretly raised funds to name a classroom in the new Karl Miller Center (School of Business) for him. He is the only current faculty member so honored.
Prof. Cabelly is founder and Executive Director of the Portland Leadership Institute (www.PortlandLeadershipInstitute.com), which focuses on Leadership Excellence in the 21st century. He uses the DiSC© system and other contemporary techniques for Executive and Leadership Coaching, and speaks widely on InterGenerational Effectiveness in the Workplace; Strategic Negotiations; Using Brain Science to Improve Workplace Engagement among the Generations; Corporate Teambuilding; and various other Leadership and HRM topics. A nationally known speaker on Generations and Millennials, he will give two Generations talks at the 2018 SHRM Conference. He is uniquely qualified to help generations work better with each other.
Alan was founding Advisor of the PSU NHRMA/SHRM Chapter, which has won 35 consecutive Superior Merit Awards from SHRM (the longest streak in the nation), as well as numerous SHRM and NHRMA student competitions. He has been named SHRM Advisor of the Year, twice Distinguished Member of NHRMA, and earned the Human Resources Award of Excellence from PHRMA. He was President of NHRMA in 2000, and Director of the Oregon State Council of SHRM in 2009. He currently serves on the Board of Directors of NHRMA, Oregon SHRM, and PHRMA, and has served on numerous conference committees, including six NHRMA Conference Committees. For many years he served on the SHRM College Relations Committee.
His personal mission is to help individuals find passion in their work, develop their leadership skills, and improve the functioning of their work teams. His multigenerational family includes two grandsons and one granddaughter. He has run 64 marathons, once running 101 miles in 24 hours. In his spare time he gardens, travels the world teaching with his wife and partner Jean Benevento, and remains physically active.
Prof. Cabelly has announced his retirement from Portland State on June 30, 2018, at which time he will become Professor Emeritus.
---
Alaska State Council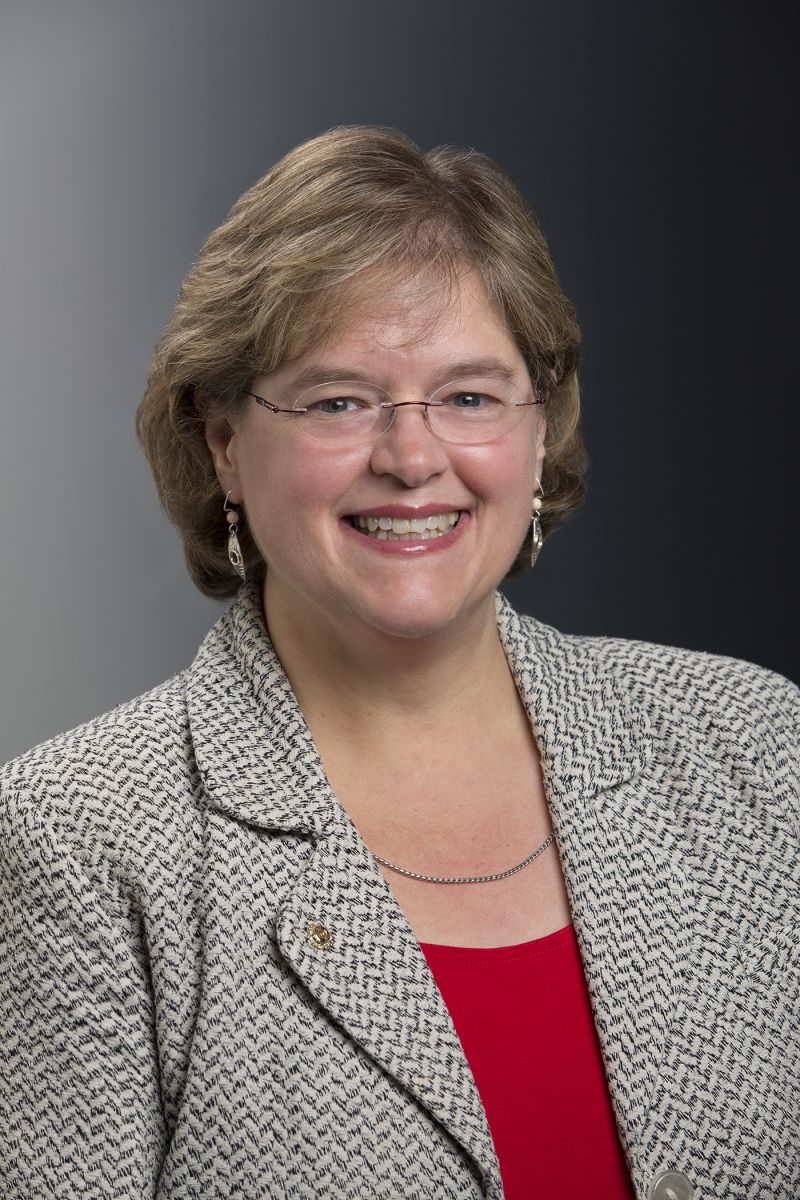 Ann Kjera, MBA/HR, SHRM-SCP, SPHR
Ann Kjera is a life-long Alaskan with over 20 years' experience in Human Resources. Ms. Kjera is CHRO at the Anchorage Museum and has been with the museum since 2014. Prior to joining the Museum, she was Benefits and Programs Administrator for an air cargo carrier. During her career, Ms. Kjera has held a variety of positions in a variety of fields including social services non-profit executive director, apartment manager, operations manager for a stock brokerage, and she has served on a variety of non-profit boards. Ann is currently Legislative Affairs Director and past-president of ASHRM (Anchorage Society of Human Resource Management) and is Alaska SHRM State Council Director and has held the position of State Council Secretary/Treasurer.
---
Washington State Human Resource Council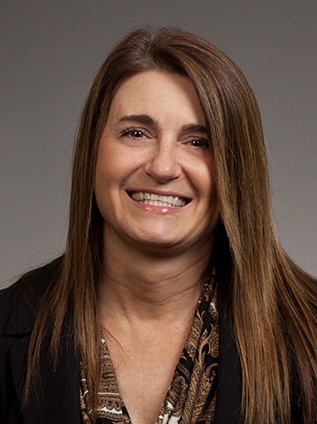 Tracy L. White, SPHR, SHRM-SCP
Tracy is the Chief Human Resources Officer for Clark Nuber which has repeatedly been awarded as a state and national "Best places to work". She provides vision and leadership at the executive level to deliver evolutionary changes in talent management, recruitment and retention. She has overall responsibility for the organization's "people systems" such as policies, practices and overall organizational effectiveness to ensure long-term viability of the organization and a positive work experience for its employees.
Prior to joining the Accounting Firm of Clark Nuber seventeen years ago, Tracy was employed by the Washington Society of CPAs for sixteen years serving in a number of leadership roles including, Director of Continuing Professional Education, Director of Member Services and the Deputy Executive Director.
Tracy has served as Secretary, Treasurer, and President of the Lake Washington Human Resource Association. She currently serves on the Washington State SHRM as President.
Tracy received her BA degree from Eastern Washington University.
---
Oregon State Council


Karlina Christensen-Lee
Karlina Christensen-Lee is the HR Director in the West Region for Gannett and the USA Today Network. She started her HR career for Target Corporation in the Supply Chain Division. In her current role she leads the HR team covering 5 states and the territory of Guam. She has been involved in SHRM as at the chapter level serving on the board since 2011 and on the Oregon State Council since 2015.
Karlina's degree is in B.S. in Agriculture Business Management focusing on marketing and trade and a B.A. in International Studies. She graduate from Oregon State University. She also, spent time studying in Budapest, Hungary at the Budapest University of Economics and Political Science and while there studied economics of transition and wrote her thesis on the impact of a countries boarder on rural society. She is passionate about mentoring and mentors with the Corporate Business Alliance for Veteran's exiting the military and transitioning to corporate America and for the MBA program with Willamette University.
---

NHRMA SHRM Field Services Director
Nancy Conway, SHRM-SCP
SHRM Pacific West Field Services Director
703-535-6455
@SHRMNancyConway
---
Legal Counsel
The Cicotte Law Firm, PLLC
Christine Zinter
Office: (509) 783-6699
Direct: (509) 591-4682
Christine@CicotteLaw.com
Christine Zinter is an associate with The Cicotte Law Firm. Christine has spent her entire career working in employee benefits. Prior to starting her second career in law, Christine spent 20 years as a Health & Welfare Consultant working for national firms such as Assurant, MetLife, and Aon Consulting before starting her own successful boutique consulting firm.
Christine graduated with honors from St. Louis University's nationally-recognized Health Law Program in 2015, then spent several years as a compliance attorney working for Fortune 100 pharmacy benefit management company. A Portland native, Christine is happy to return to her Pacific NW roots, bringing with her a wealth of knowledge and experience with employee benefit plan rules and regulations including ERISA, the ACA, state insurance laws and mandates, and the multiple other Federal and state regulations that employee benefit plans are subject to.
In addition to her JD, Christine holds a Certified Employee Benefits Specialist (CEBS) designation from the International Foundation (IFEBP), is a member of the Society of Human Resource Management (SHRM), the National Association of Health Underwriters (NAHU), and the Health Care Compliance Association (HCCA). She received her MBA from the University of Washington in 1991.
Christine is admitted to practice in the states of Oregon and Washington. The Cicotte Law Firm's practice focuses on ERISA welfare plan design and compliance, employee benefits advice, employment law, and federal healthcare program compliance.